What is CalFresh?
CalFresh is a nutrition assistance program that helps low-income individuals and families buy the food they need. CalFresh dollars help stretch a tight food budget and help many people afford to incorporate healthy foods like fruits and vegetables into their diets.
CalFresh is the name of the USDA-funded Supplemental Nutrition Assistance Program (SNAP) in the state of California. Recipients receive and "spend" CalFresh benefits electronically, via personal Golden State Advantage electronic benefits transfer (EBT) cards that look just like any other credit or debit cards.
What is CalFresh Outreach?
The CalFresh Outreach Program is funded through the California Department of Social Services (CDSS) and is implemented in partnership with county social services offices. It assists people through the entire CalFresh application process, including assistance with the application itself, obtaining verification documents, navigating the 30-day application period, as well as the renewal process. Please note that county offices are receiving an unusually high volume of applications right now, so the application period is taking much longer than the usual 30 days.
Where do I go for Assistance?
Please Contact Us for Help!
Every CalFresh case is unique, and our CalFresh Outreach Advisors can help you through the entire CalFresh application process. Call us at (707) 664-4282, email us at CalFresh@sonoma.edu or make an appointment with a CalFresh advisor for more information. Due to the Sonoma County Shelter in Place order, we are not currently offering drop-in assistance.  Appointments will be conducted via ZOOM. If you cannot participate in the video portion of the meeting, you can still participate over the phone. Please call or email us if you have any questions or concerns about virtual appointments.
Fall 2020 appointments schedule:
Visit CalFresh Appointments to schedule a zoom meeting with a CalFresh advisor. If none of the available appointment times work for your schedule, please let us know by emailing us at calfresh@sonoma.edu.
Eligibility Information
Learn about the requirements to qualify for CalFresh, a nutrition program that can help you buy healthy foods. For assistance, schedule an appointment with a CalFresh advisor: (707) 664-4282 or calfresh@sonoma.edu.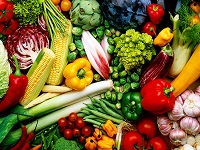 ​
Application Process
Step 1: FIRST complete the CalFresh Intake Form and THEN schedule a meeting with a CalFresh Outreach Advisor. If you have any questions, contact us at CalFresh@sonoma.edu.
Step 2: The meeting with a CalFresh Outreach Advisor is to prescreen you to see if you are eligible for benefits. If it is determined that you are likely eligible, you can then complete and submit an application. The advisor can do this with you or you can apply on your own.  The link to the online application will be shared with you during or after your meeting with an advisor. 
Step 3: Once the application is received by the county, your 30-day application period begins. As mentioned earlier, due to the high number of applications being submitted right now, this application period could take up to 60 days or more.
Step 4: During this 30-60 day period, you will need to do the following:
Complete your INTERVIEW with the county office by phone (your county office will either call or mail you a date and time for your interview). Due to an extremely high volume of applications at this time, the CalFresh office may waive the interview IF you have provided ALL of the required verifications at the time you applied. For this reason, it is very important that when you complete the online application you (1) answer the questions as completely and accurately as possible and (2) provide all the necessary verifications. A CalFresh Outreach Advisor from our office can assist you with determining what types of verifications you will need based on the information you provide in the CalFresh Intake Form. 
Application Tip: If you are currently living at home with your parents and you are under the age of 22, but you plan to move out on your own in the near future, we recommend you wait to apply for CalFresh until you are out on your own. You cannot apply for benefits based on future living or income assumptions. You can only apply based on your current living situation. Please let us work with you if you are planning to move out of your parent's home anytime soon, especially if you plan to move to a different county.
Let our CalFresh Outreach Advisor know if you have not heard from the county within the first 30 days. 
Step 5: Submit verification documents. Your application will not be approved if you do not submit appropriate verification documents. Examples of verification documentation include: (these are just typical examples but you may need to be creative in how you provide verifications for these categories if your situation is atypical)
Identification (one of the following): Copy of ID (Driver's License, State ID card, passport), school or work ID, birth certificate
Piece of U.S. mail addressed to you at your home address. Proof of address such as a rental/lease agreement, current bill with your address listed, mortgage receipt. 
Rent or Mortgage Receipt (proof of living expenses) - rental/lease agreement, mortgage statement or self-written paper declaring your rent, signed and dated.
Social Security Number for all members of the household who are applying for benefits
Pay stubs/income verification - Earned income of all employed members in your household for past 30 days
Unearned income verification  -  Unemployment benefits, SSI, Social Security, Veteran's benefits, alimony, child support, worker's compensation, school grants or loans, rental income, etc.
Immigration and naturalization verification (unless you are applying only for U.S.-born children)
Proof of Exemption:

Cal Grant Acceptance (letter from California Student Aid Commission. You'll need to log into your CSAC account to retrieve this letter.) Sample CSAC Letter
EOP, MESA, McNair Scholar, Seawolf Scholar verification (ask your program staff to provide)
Work Study acceptance (from your SSU Financial Aid package)

Class schedule 
Please keep in mind that a "household" is comprised of those with whom you purchase and prepare food.
 Step 6: In order to keep your CalFresh benefits, you will be required to do the following:
Complete a Semiannual Report (called a SAR 7 Eligibility Report) 6 months after your initial application is approved. The County will let you know when this is due.
Complete a Recertification Application and be interviewed before the end of your certification period. The County will let you know when your Recertification Application is due and will send you a letter confirming the time and date of your interview. Make sure you keep your mailing address updated with the county. Most interviews will be conducted over the phone.
More Information
If you do not qualify for CalFresh, please visit our Food Resources webpage for information about other free food options.
This website was funded by USDA, SNAP, known in California as CalFresh, an equal opportunity provider and employer, and the California Department of Social Services.