Supporting Students at SSU
The SSU Student Emergency Basic Needs Intervention Program is a comprehensive program that identifies and immediately serves some of SSU's most at-risk students, which include our displaced students, food insecure students, and students experiencing an emergency or crisis.
Eligibility Criteria
Be an enrolled SSU student
Be able to demonstrate an urgent financial need (supporting documentation helpful where appropriate)
Must have exhausted all sources of financial assistance and aid
Qualifications
Displacement: Living in your car; temporarily staying with friends or family, or living on the street
Medical expenses due to hospitalization, severe illness, or car accident
Car accident: Car repairs/Loss of transportation
Program Services
Short-Term Emergency Housing Program
The short-term emergency housing program provides displaced students access to temporary on-campus housing in the residence halls to ensure the student's safety and well-being while they acquire permanent and secure housing.  To learn more, please visit Housing Resources.
Student Emergency Grant
Students who have been involved in an unforeseen emergency, crisis, or catastrophic event may apply for the Student Emergency Grant. Please be aware that you must have exhausted all available Financial Aid assistance, including grants and loans, to be eligible for an emergency grant. We can help you figure this out during the application process.  See Application Process for link.
Application Process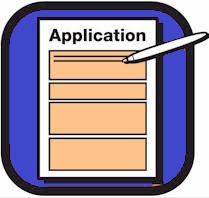 Students with urgent needs may submit this online application. Requests will be reviewed by a campus committee and the applicant will be contacted for more information if needed, and to advise on next steps.
Other Resources
Please visit the Basic Needs webpage and our COVID-19 Resources webpages for a list of other available resources. 
Support this Program
Donations to the Student Basic Needs and Emergency Care Fund will provide grants to support SSU students through ongoing basic needs and emergency situations that may deter them from continuing or completing their degree. Student basic needs may include but are not limited to: housing, food insecurity, and emergency care to help students persist and graduate.